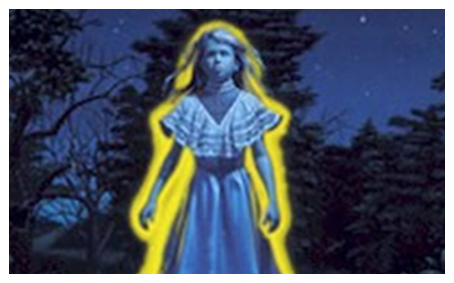 I was obsessed with ghosts from the time that I was four years old. I was afraid that my house was haunted. At night, I sometimes heard creaking noises moving across the floor in the attic above me. And there was a strange half-size door on the back wall of my bedroom closet which was the perfect height for a small ghost to squeeze through.
I have written a number of books about ghosts, including the novel The Very Real Ghost Book of Christina Rose. My first book, entitled How to Find a Ghost was filled with stories and advice for budding young ghost hunters. A later book, Ghost Hunters, was a collection of ghost and poltergeist stories.
I still like a good ghost story. Here are some favorite ghost stories that I have written.